With HUD Loan Closed, Renovation Begins on Historic Babcock Building
A "Watershed Moment" for the Iconic Columbia Landmark in the BullStreet District
December 17, 2020 (Columbia, S.C.) — It's official. After two fires, years of deterioration and three years of getting government approvals, the iconic Babcock Building in the BullStreet District is being renovated and construction work has begun.
The most visible and recognized part of the building, the cupola that was destroyed by fire, will be replicated.
The last major hurdle was overcome last week when Clachan Properties of Richmond, VA., the owner of the building, closed on the tax credit equity and the all-important U.S. Housing and Urban Development's long-term, low interest loan that was required to help finance the costly renovation of Babcock, which is listed on the National Register of Historic Places.
The tax credit equity partners are PNC Bank Tax Credit Solutions and Foss & Company. The U.S. Housing and Urban Development loan was facilitated by Berkadia Commercial Mortgage LLC.
Clachan, a company that specializes in historic renovations, will turn the rambling 254,000 sq. ft. structure into 208 one-, two- and three-bedroom apartments. The complex will include a pool, dog park, grilling garden, lounging and exercise facilities. The architect for the project is Walter Parks Architects of Richmond, VA, and the Contractor is Rehab Builders, Inc. of Winston-Salem, NC. Both the architect and contractor specialize in historic renovations.
The first of five phases is expected to be completed and ready for occupancy in early 2022. The entire project will be completed in about three years. Total project costs are expected to be $55 million, of which $39 million will be funded by the HUD Loan. The balance will be funded by tax credits and developer equity.
"Closing on our HUD loan is a watershed moment for Babcock and Columbia," said Hugh Shytle, President of Clachan Properties. "It is the culmination of three years of working with local, state and federal agencies, who were meticulous in ensuring that this grand building beloved by so many people could be brought back to life in a way that preserves its unique character. As the developer, we are fortunate to have great architects, engineers and contractors who worked long and hard for this day, and we had tremendous support from the city and county."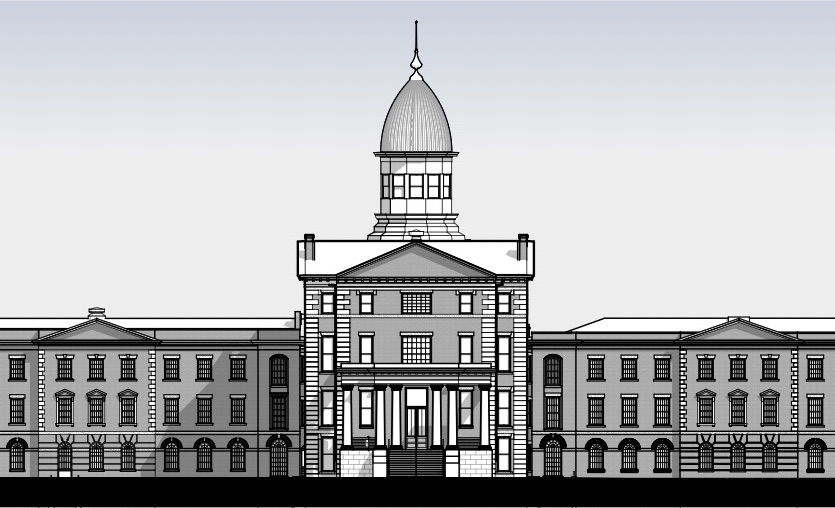 Babcock was designed in 1858 and completed in 1885 as the South Carolina Lunatic Asylum. Its patients left around 1991. Minor repairs and repainting of the cupola took place in 1994, but the building was abandoned for good in 1996. Since then, it has suffered the ravages of weather and time.
Besides natural deterioration, two fires of still-undetermined origin threatened the project. A 2018 fire in one of the wings did relatively minor damage, but a major fire in September swept through the historic center section, destroying the iconic cupola and much of the interior and jeopardized the project.
"After determining that no one was hurt in the fire, our biggest concern was the eligibility of the project for federal historic tax credits, which are a major source of capital for the project, as well as the added costs and scope of work that were unanticipated" said Shytle. "But we worked our way through the process with the National Park Service, State Historic Preservation Office and HUD and everyone concluded that, thanks to the Fire Department's heroic work, the essential historical elements of the building were left intact and the project could be salvaged."
"We have made the renovation of Babcock a top priority for BullStreet, as its significance to the overall success of the District cannot be overstated," said Robert Hughes, president of Hughes Development, the master developer of The BullStreet District. "The three years getting to this point have been arduous and exhausting. There were times when renovation did not seem possible, but Clachan Properties persisted. Their dedication to this project has been incredible. The City of Columbia, Mayor Benjamin and Richland County have been wonderful partners as well. We could not have gotten this far without their support and encouragement and can't wait to see the building brought back to life."
"This announcement is a tremendous Christmas gift to all of the Midlands. Babcock has an important place in our past and, more importantly, our future," said Columbia Mayor Steve Benjamin. "The ability to get the HUD loan was essential because of the complexities involved in renovating such a massive, deteriorating building to the highest standards. We put our trust in Hughes Development and Clachan Properties and they delivered."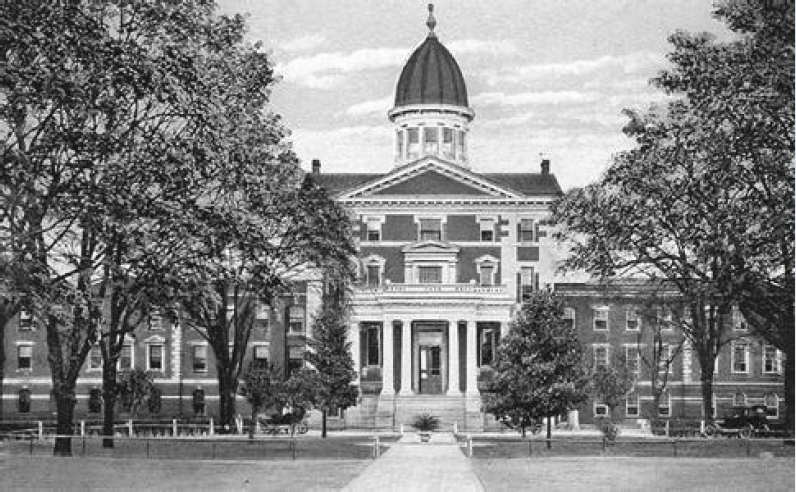 About the BullStreet District:
Known as the largest urban redevelopment project on the East Coast, the BullStreet District is an active transformation of the historic, 181-acre South Carolina State Hospital campus into a vibrant, mixed-use lifestyle district that reflects the authenticity of downtown Columbia, S.C. The state's first urban gigabit community, BullStreet is a city-within-a-city, located one mile from the S.C. State House and anchored by the award-winning stadium, Segra Park, home of the Columbia Fireflies Minor League Baseball team. Well into a 20-year buildout that started in January 2015, the district already is home to an array of local and national businesses, including REI Co-Op and Capgemini. BullStreet contains 125,000+ square feet of commercial/office and retail space and is zoned for up to 3.3 million square feet of commercial use and 3,558 residential units. Follow @BullStreetSC and #BullStreetSC on Twitter, Instagram and Facebook, and learn more at https://bullstreetsc.com.
About Clachan Properties:
Founded in 2003, Clachan Properties specializes in the acquisition, renovation, and management of historic properties. While the company's headquarters is in Richmond, Virginia, their portfolio includes properties in Winston-Salem, Charlotte, and Burlington, North Carolina as well. They currently manage over 600 rental units in settings ranging in size from single-family homes to large luxury apartment communities. The Historic Babcock Building will be the first location in South Carolina. Preserving history and creating one-of-a-kind communities is at the heart of every project Clachan Properties takes on and their team is excited to get to work on their largest project to date. Learn more about their mission and other projects at https://www.clachanproperties.com/.