Robinson Gray Moving to BullStreet: 2022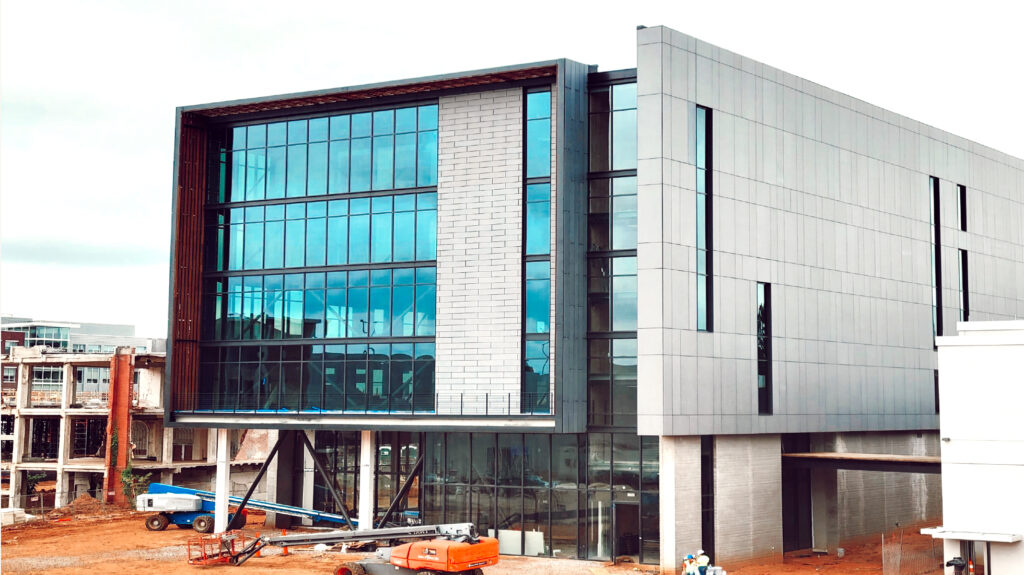 With help from Hughes Development Corporation, the master developer of the BullStreet District, and Perkins&Will, a globally renowned architecture firm, Robinson Gray will be moving into a uniquely designed office space that will enhance workflow, elevate client services and boost creativity and collaboration.
The new WestLawn building is set in the heart of the BullStreet District and is Columbia's first ever Cross-Laminated Timber (CLT) building, supporting great design, efficient construction, comfortable living and environmental responsibility. The building features four floors of Class A office space above a ground floor of retail suites. Tenants of WestLawn have a covered walkway leading to an adjacent city parking garage, are are able to look out their 10′ windows over the Lawn, a shared civic space for the District, and are able to enjoy the gigabit internet speed offered throughout BullStreet.
The building has approximately 34,000 square feet of office space available split between two floors, with 14,000 square feet of retail space available on the ground floor.
Click here to learn more about Robinson Gray's journey to BullStreet.