Robinson Gray moves into WestLawn, its exciting new home in the BullStreet District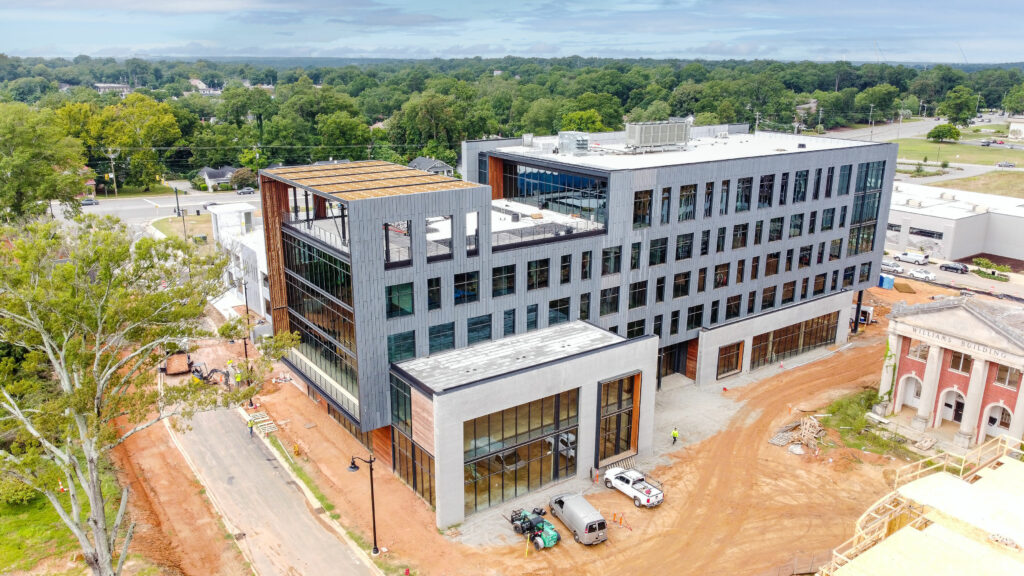 COLUMBIA, S.C. – The future has arrived, which means a new beginning for Robinson Gray Stepp & Laffitte – and for Columbia.
This week, Robinson Gray moved to WestLawn, the BullStreet District's newest office building and the first mass timber commercial building in Columbia. Featuring 79,000 sq. ft., Westlawn is the largest of its kind in South Carolina.
Created in partnership with Hughes Development Corporation, master developer of the BullStreet District, WestLawn gives Robinson Gray the room it needs for future expansion with an office layout that enhances workflow and collaboration and elevates client services. The firm occupies the top two floors, including a private rooftop terrace on the fifth floor.
The building's mass timber construction uses a renewable resource that adds texture and warmth, while reducing the structure's carbon footprint. There are currently less than 400 large mass timber buildings in the United States, according to the New York Times.
WestLawn was designed by globally-renowned architectural firm Perkins&Will in collaboration with Robinson Gray. The interiors feature exposed wood ceilings and a system of steel columns and beams in innovative sculptural forms. WestLawn utilizes 10-foot-plus windows to maximize natural light and includes gigabit-speed internet.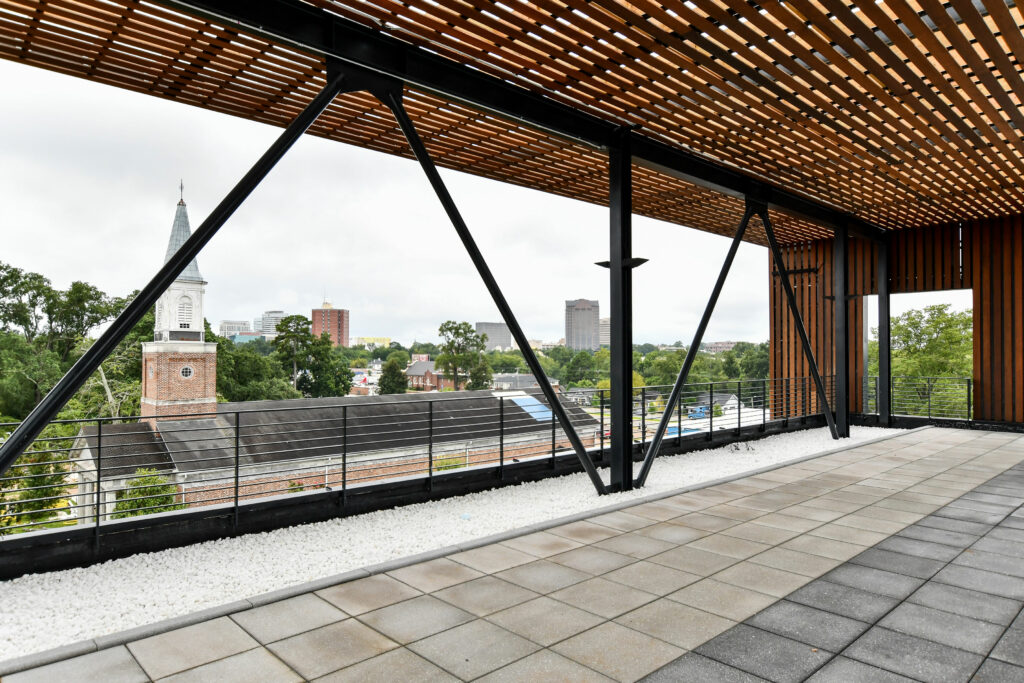 WestLawn's first floor will house retail stores, with the remaining floors offering Class A office space. Public green spaces are included in the exterior design plans, which reflect the new urbanist vision of a walkable, vibrant district for BullStreet, the largest urban redevelopment project on the East Coast.
"We are extremely proud to be part of this dynamic BullStreet community," said Cal Watson, the firm's managing member. "We are already inspired by the energy of our surroundings and look forward to enhancing client services through integrated technology and focus on collaboration."
"WestLawn's development was a wonderful partnership with Robinson Gray and some of the best architects, engineers and contractors anywhere," said Robert Hughes, President of Hughes Development Corporation, the master developer of the BullStreet District. "Its design and use of renewable resources and green spaces represent the future of urban office architecture. We are excited to have it in Columbia and look forward to Robinson Gray's continued success in this signature building."
Robinson Gray's mission is to provide exceptional client service, to promote excellence among attorneys and staff, and to encourage professionalism and inclusion in the firm, the Bar, and the community.
WestLawn is located between Starbucks and Segra Park on Pickens St. between Freed St. and Matilda Evans St. (f.k.a. Williams Dr.) in the BullStreet District. Learn more about WestLawn here: https://bullstreetsc.com/projects/westlawn.
###
About Robinson Gray Stepp & Laffitte, LLC
Located in the BullStreet district, Robinson Gray Stepp & Laffitte, LLC, is a South Carolina law firm that offers a tailored, hands-on approach. It provides business transactional and litigation representation in all state and federal trial and appellate courts in South Carolina. The firm's 33 attorneys serve clients ranging from multi-national corporations to small businesses and individuals. For more, visit https://robinsongray.com/.
About the BullStreet District
Known as the largest urban redevelopment project on the East Coast, the BullStreet District is an active transformation of the historic,181-acre South Carolina State Hospital campus into a vibrant, mixed-use lifestyle district that reflects the authenticity of downtown Columbia, S.C. The state's first urban gigabit community, BullStreet is a city-within-a-city, located one mile from the S.C. State House and anchored by the award-winning stadium, Segra Park, home of the Columbia Fireflies Minor League Baseball team. The district is home to an array of local and national businesses, including REI Co-Op, Starbucks, Capgemini, Founders Federal Credit Union and Publico Kitchen and Tap. BullStreet contains 125,000+ square feet of commercial/office and retail space and is zoned for up to 3.3 million square feet of commercial use and 3,558 residential units. Follow @BullStreetSC and #BullStreetSC on Twitter, Instagram and Facebook, and learn more at http://www.bullstreetsc.com.