New openings signal growth at BullStreet as district faces pandemic challenge
The State Newspaper covered how the BullStreet District has progressed over the last few months, showcasing the recent and future development within the district:
"Two of the most anticipated developments at Columbia's BullStreet — perhaps the biggest since the district's hallmark minor league baseball park opened in 2016 — are coming to fruition.
Just as the new REI Co-op outdoors outfitter prepares to open its doors on Friday, residents are moving into the posh Merrill Gardens active senior living community.
They're the clearest signs of life at BullStreet, where the coronavirus pandemic has dampened what would have been a summer full of activity, canceling the Columbia Fireflies minor league baseball season and driving many office workers to their homes.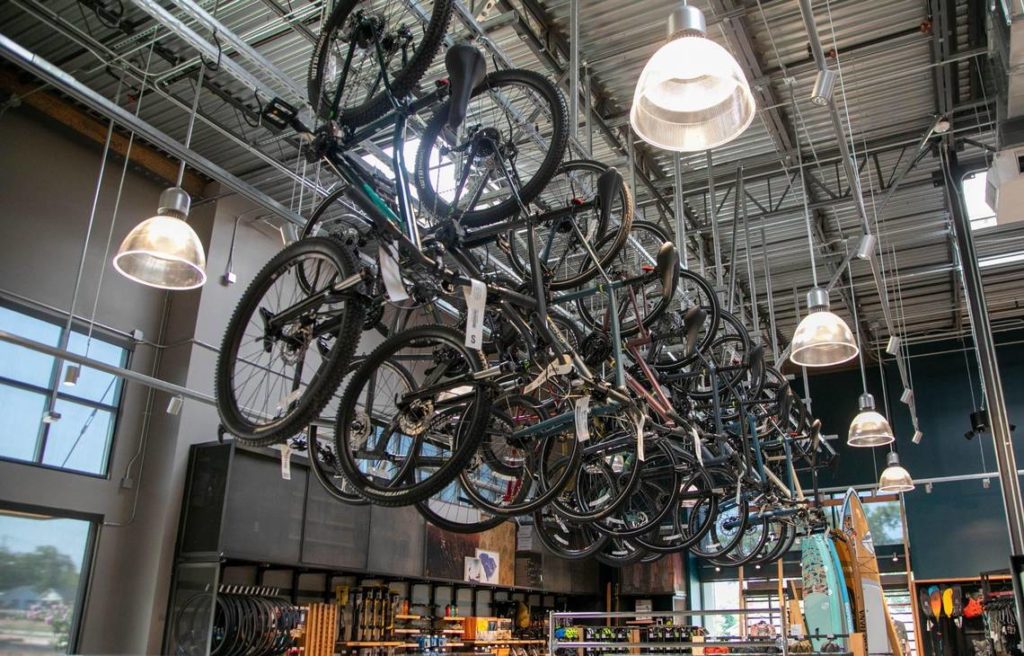 Inside REI Co-Op, Image by Tracy Glantz for The State Newspaper
"We had to be ready for multiple economic slowdowns. Obviously, we never could have guessed it would be a pandemic," developer Robert Hughes said of the long-term planning for BullStreet, the 181-acre former state mental hospital campus that has been hailed as one of the largest new commercial development projects on the East Coast.
But despite the pandemic slowdown, behind-the-scenes movement at BullStreet is pushing forward, district and local leaders say, and life after coronavirus looks hopeful.
"Yes, every commercial development project and product type is thinking about 'What does it look like on the other side of this?'" Hughes said. "But all the fundamentals stay the same. Great real estate in a great location will hold true."
Merrill Gardens, Image by Joshua Boucher for The State Newspaper
Read the full story by Sarah Ellis here.