Iron Hill Brewery & Restaurant to Open June 22 in the BullStreet District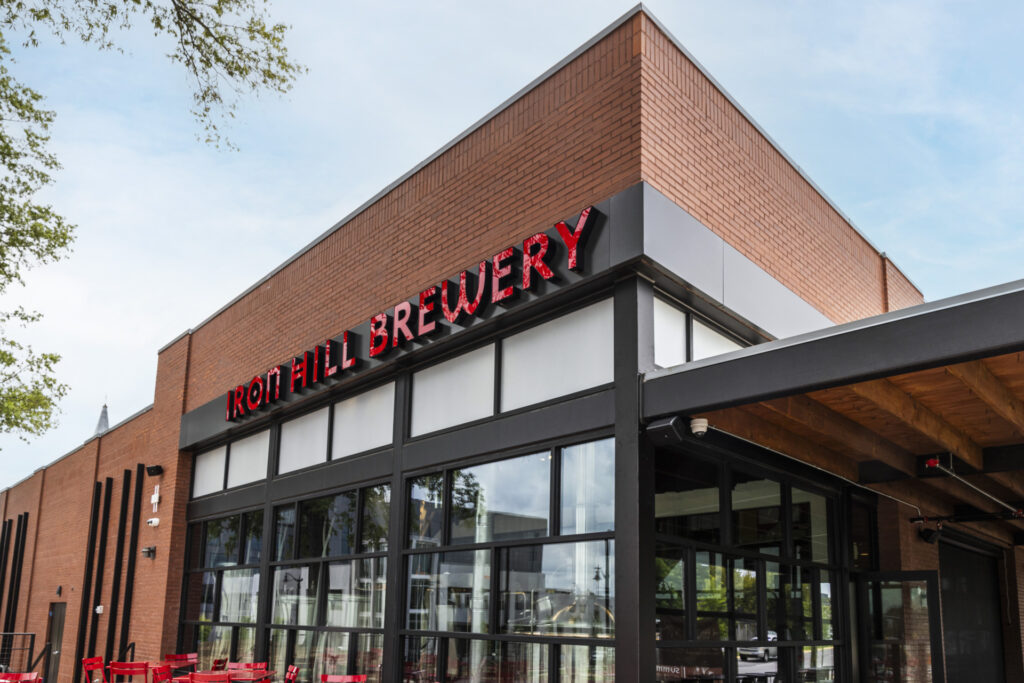 COLUMBIA, SC (June 15, 2023) – Iron Hill Brewery & Restaurant, the most award-winning brewery east of the Mississippi, will officially open its doors at 11 a.m. on Thursday, June 22 in Columbia's growing BullStreet District. Featuring new American scratch-made dishes and craft beer brewed onsite, the 7,500-square-foot location will feature the company's signature brewing facility, with a variety of seating options throughout the bar and cocktail area, dining room, and dog-friendly outdoor patio.
The new Iron Hill is located at 945 Sabal St., Columbia, SC 29201 and will be open Monday through Thursday from 11 a.m.-11 p.m., Friday and Saturday from 11 a.m.-12 a.m. and Sunday from 11 a.m.-10 p.m. In addition to dine-in service, online ordering, take out, delivery and beer to go will also be available.
"We are thrilled to open our newest location in the heart of downtown Columbia and become an integral part of the area," says Chris Westcott, Iron Hill's CEO. "We chose the midlands as our second South Carolina location for many reasons — of which is the city's welcoming, yet vibrant, community and appreciation for quality craft beer and handcrafted food. Once we saw the development plans for the BullStreet District, we knew this was the right spot to open our newest Iron Hill location.
Since its founding in 1996, Iron Hill's vision has always been to create a welcoming atmosphere and produce food and beer that is fresh, handcrafted, and presented by knowledgeable and courteous staff. In addition to brewing creative, delicious beer onsite, Iron Hill offers a diverse menu that caters to a variety of tastes and preferences.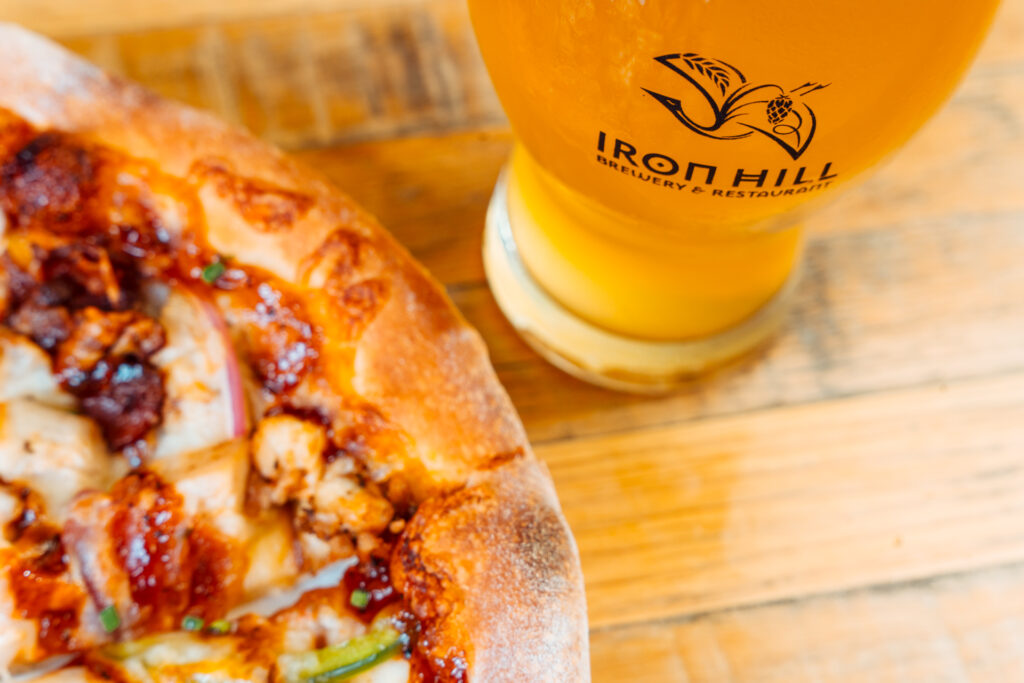 Award-winning craft beer made onsite
With more than 25 years of award-winning recognition at national and international beer competitions —racking up over 80 awards — Iron Hill's signature beers and a rotating list of seasonal offerings will be made on site at the Columbia location. In honor of Columbia and as part of its Hometown Tap program, Iron Hill will brew and regularly offer Soda City Pils (pilsner) exclusively at its Columbia location. Crafted with meticulous precision, this pilsner delivers a harmonious balance and a refreshing taste. The Hometown Tap at Iron Hill Columbia will be the sole source of this Columbia-named beer.
Among its wide selection of beers on tap, Iron Hill will have some of their top-selling beers available at opening, including the Philly Phavorite® (New England IPA), Pig Iron® Porter (American Porter), Vienna Red Lager™ (Vienna Lager) Orange Creamsicle (Milkshake IPA), Kryptonic Haze (Imperial Juicy IPA) and Iron Hill Light Lager (American Light Lager).
Scratch-made food to perfection
The Iron Hill Columbia menu will feature appetizers and soups, burgers and sandwiches, hearth-baked pizzas, salads, entrees, and several items inspired by Iron Hill's award-winning beers – including the Grilled Brewben Sandwich with Vienna Red Lager bacon sauerkraut and the VooDoo Chicken Pizza with Vienna Red Lager BBQ sauce. In addition to the core menu, Iron Hill Columbia's head chef will craft a rotating selection of fresh "Chef's Table Features" soon after opening to offer even more variety and selection to their everyday lineup.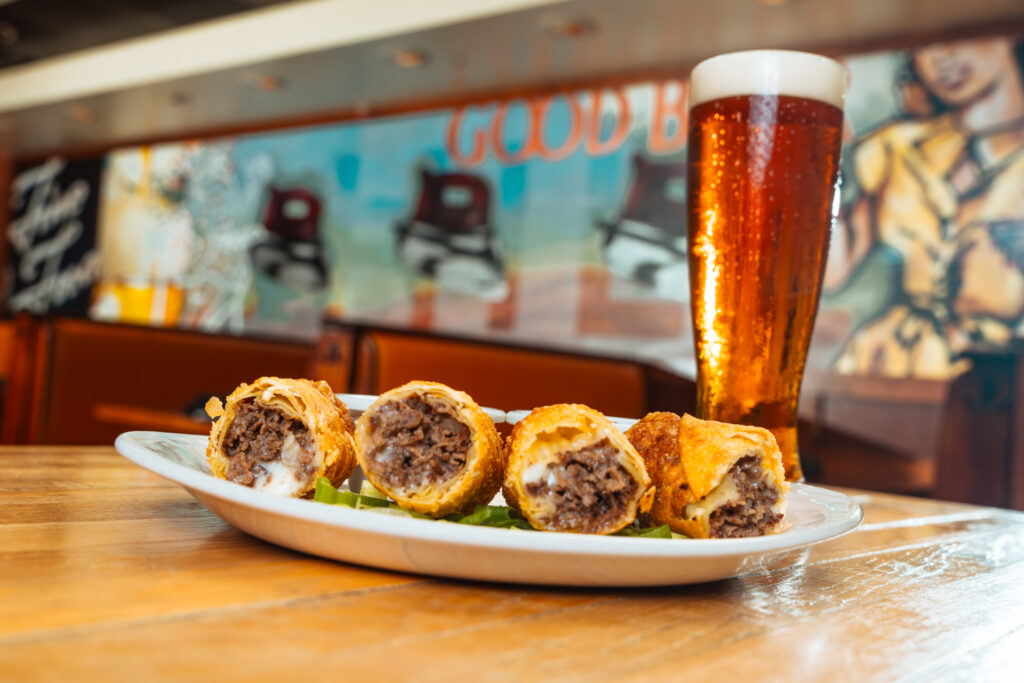 Opening at the growing BullStreet District
Iron Hill will become the second restaurant currently at the developing 181-acre BullStreet District and will join other national and local tenants, including REI Co-Op, Starbucks, Capgemini, Founders Federal Credit Union, Robinson Gray Stepp & Laffitte, LLC, Elliott Davis, and Segra Park, home of the Columbia Fireflies Minor League Baseball team.
"We are thrilled to welcome Iron Hill Brewery & Restaurant to the BullStreet District," says Robert Hughes, president of Hughes Development Corporation, the master developers of the BullStreet District. "Their presence not only adds to the thriving food scene in Columbia but also represents a significant win for everyone in and around BullStreet. Iron Hill's commitment to quality food, creative brewing, and being a great meeting spot aligns perfectly with our vision for BullStreet as a dynamic destination for residents and visitors alike."
Iron Hill partnered with Bray Architecture to design the new brewery and restaurant to reflect the modern color palette and welcoming floor plan of their newest location. Iron Hill is situated at a main entrance of the BullStreet District, is located one mile from the University of South Carolina campus and the S.C. State House, and is within walking distance of multiple historic neighborhoods and large employers.
Iron Hill Columbia is the company's 21st location and will join additional southern Iron Hill locations, including Greenville, S.C., which opened with great fanfare in spring 2018, as well as the Buckhead and Dunwoody neighborhoods of Atlanta, Ga. which opened in 2020 and 2021 respectively.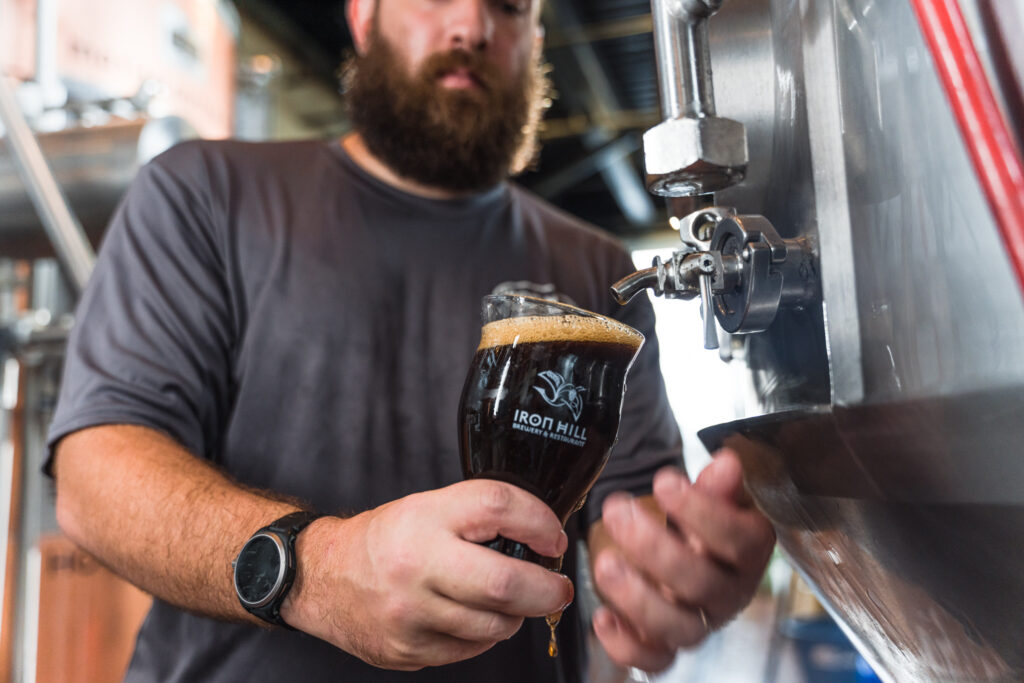 About Iron Hill Brewery & Restaurant:
Founded in Newark, DE in 1996 by Kevin Finn, Mark Edelson and Kevin Davies, Iron Hill is the most award-winning brewery east of the Mississippi, and one of the most enduringly successful craft brewery and restaurant concepts in the United States. Now with 21 locations across Delaware, New Jersey, Pennsylvania, South Carolina and Georgia, each Iron Hill features an on-site craft brewery and scratch kitchen, pairing the freshest ingredients with the highest quality grains and hops. For more information, visit www.IronHillBrewery.com.
Website: https://ironhillbrewery.com/columbia
Facebook: https://www.facebook.com/IronHillBrewery/
Instagram: https://www.instagram.com/ironhillbrewery/