Don't Sleep on Columbia, South Carolina, for Meetings and Events
By Tyler Davidson — Meetings Today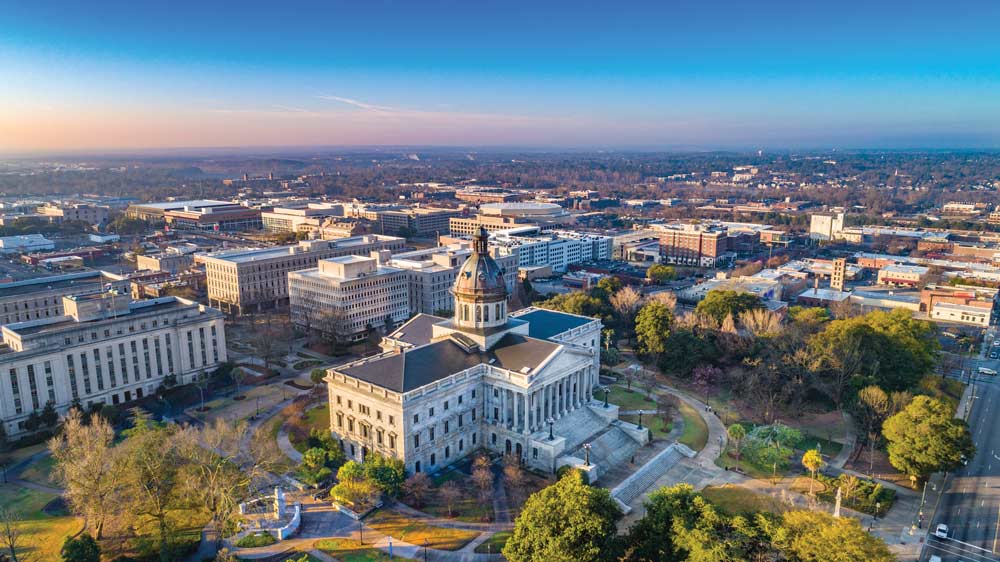 South Carolina's state capital city, Columbia, offers all the meetings and events lures one would expect from a state seat of government—think museums, historic houses and a bustling downtown—but it also adds that somewhat unquantifiable amenity: a college community filled with friendly locals, students and faculty who greet attendees in a spirit of conviviality.
"Not only is it the state capital, but it's also a university town, so you have that mix of young people, right next to downtown," said Charlene D. Slaughter, director of communications for Experience Columbia SC. "You can go to The Whig, which is an underground bar, and there'll be everyone there, from professors having beers to students hanging out. It's hard to go somewhere without running into someone you know, and if you're a visitor, it's easy to strike up a conversation.
"There's just this energy here that's unexpected," she added. "You walk out your hotel onto the street and there could be music going on and people out and about. There's just a vibe in the town and always something going on."
Columbia also offers recreation opportunities afforded by its three rivers and nearby Congaree National Park, which boasts the largest intact expanse of old growth bottomland hardwood forest remaining in the southeastern U.S.
"The city-meets-nature is something we tout often," Slaughter said. "We have a year-round temperate climate, so if you want to do outdoor activities there's not really a bad time to do that. You can take a run before meetings right downtown."
Other attributes that make Columbia an appealing option for meetings is its affordability and service from the regional Columbia Metropolitan Airport, with year-round non-stops from Dallas/Fort Worth, New York, Philadelphia, Atlanta, Chicago, Washington, D.C., and Charlotte, North Carolina.
Columbia's walkable Vista District downtown convention core offers approximately 1,700 hotel rooms; 60 bars and restaurants; and the 142,500-square-foot, GBAC STAR-accredited Columbia Metropolitan Convention Center. Besides Marriott, Hilton and DoubleTree by Hilton properties, the destination also recently welcomed two boutique hotels: Hotel Trundle and Graduate Columbia, on the University of South Carolina campus.
Central Energy
The big offsite venue news is in the historic BullStreet District, where one of the newest venues in town, Central Energy, opened in 2019. Named to recognize its previous life as the energy facility for the former state mental hospital campus, it can accommodate up to 500 guests in more than 6,200 square feet of space for functions such as galas, receptions, luncheons and concerts. Central Energy features a state-of-the-art sound system, kitchen (with a catering service) and a stage, with roll-up garage doors that separate the venue's indoor and outdoor spaces.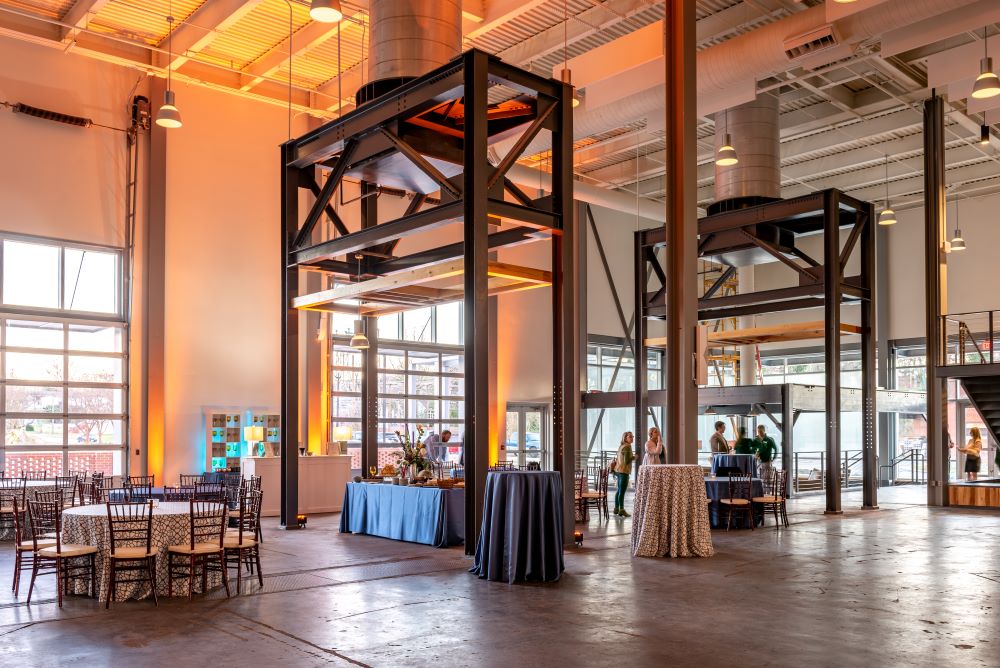 Segra Park
Home to minor-league baseball's the Columbia Fireflies, this multi-use BullStreet District facility pays homage to the city's past via its adaptive reuse design using historic buildings. The ballpark can accommodate 9,000 for a sports event and up to 15,000 for outdoor concerts. For meetings and receptions, Segra contains 16 luxury suites and the 7,000-square-foot Club Lounge.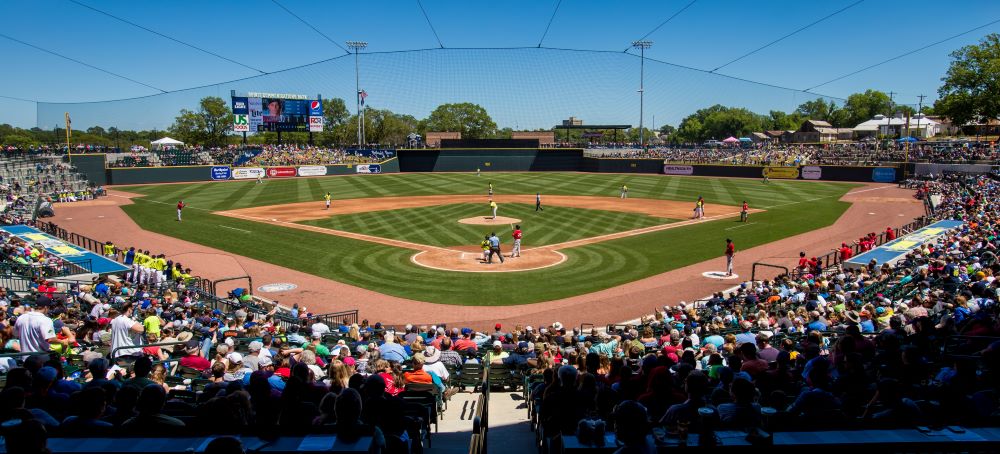 Columbia Museum of Art
With a mission statement that positions it as a modern museum geared toward being inclusive, participatory and brimming with activity opportunities, Columbia Museum of Art features work that spans 5,000 years of global history in its 26 galleries. A highlight is The Cross Hatch interactive gallery and activity space, which invites visitors to try their own hands at art projects. For events, the museum offers 11 venues. The two largest spaces, the Lower Atrium and Loft, can each accommodate 400 for a reception and between 250-300 seated. Groups can rent out multiple venues within the museum, which offers a catering kitchen.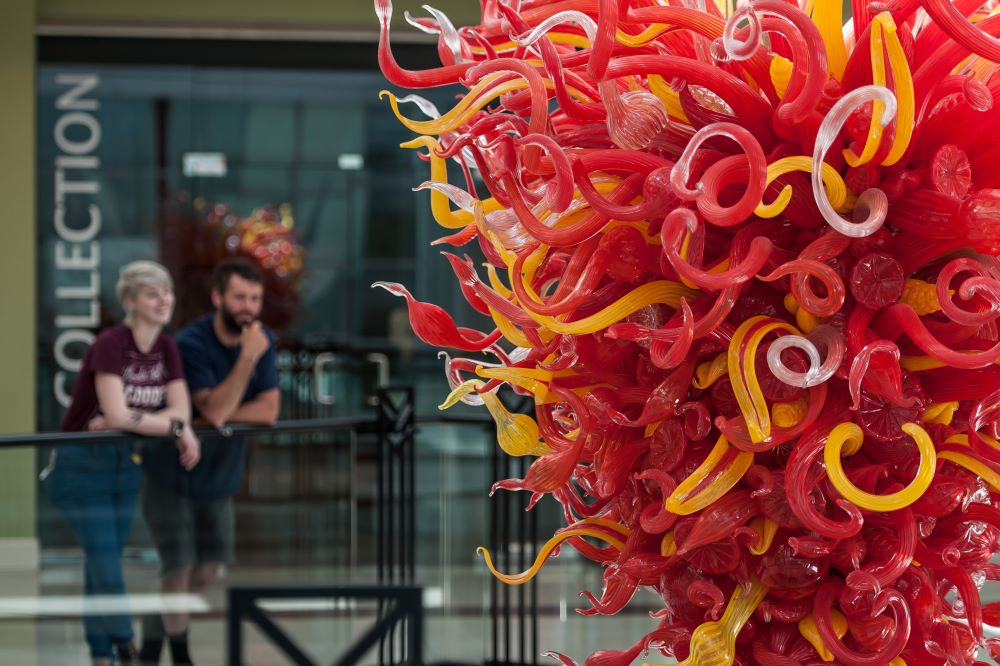 South Carolina State Museum
Located in downtown's Congaree Vista neighborhood, this historic building offers seven spaces and can accommodate a seated dinner for 50 or receptions of more than 1,000. Unique extras available to groups renting the facility include 4-D theater and planetarium shows, access to its observatory (which features a vintage telescope) and the ability to roam four floors of South Carolina art and natural history, science and cultural history exhibits. The museum partners with Southern Way Catering as its exclusive daytime caterer and preferred after-hours vendor. Bartending service is available for after-hours events.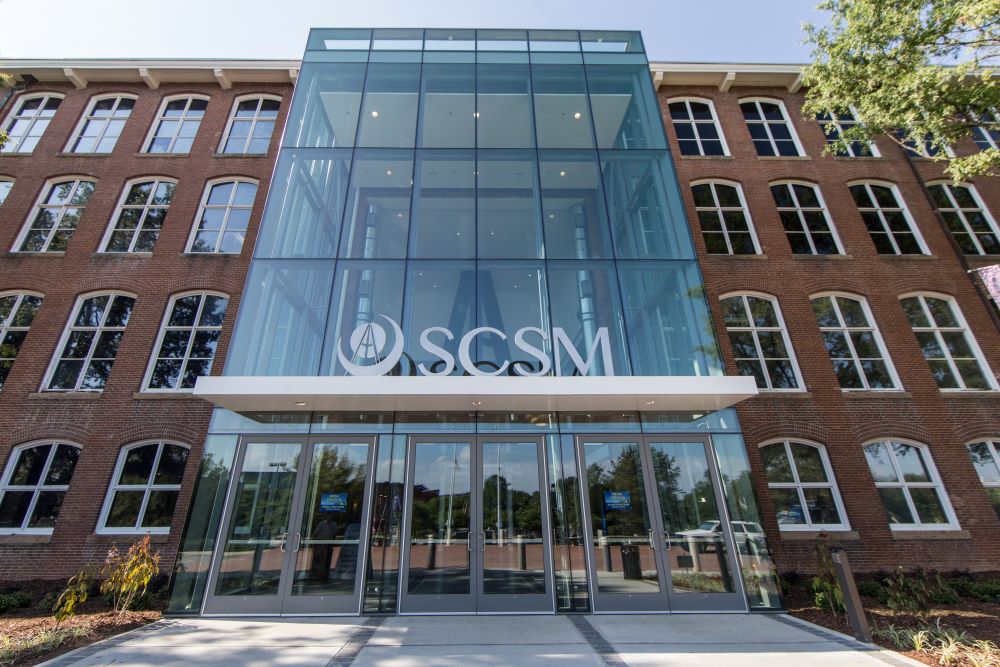 Riverbanks Zoo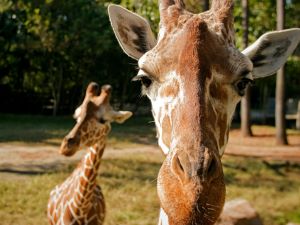 Groups who want to get a little wild can hold an exotic affair at Riverbanks Zoo, which will find them mingling near various animal enclosures. Soirees in Ndoki Lodge will count gorillas and meerkats as neighbors, while cocktail parties at Tuskers will spy giraffes and be near the ropes course. Picnics can be held at the zoo's Safari Camp, where up to 800 can gather near the giraffe enclosure. Other venues include the 800-person capacity Magnolia Room, in the Botanical Garden; The ARC, for up to 200 near at the Entry Plaza; The Birdhouse, for cocktail parties and dinners up to 175; Waterfall Junction, which can hold up to 300 for receptions and picnics; and Sea Lion Landing, where up to 200 can sip cocktails near the mischievous marine mammals.
Historic Columbia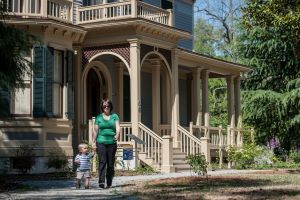 Being the state capital, Columbia features a plethora of historic mansion-style properties that can add an elegant flair to any affair, and the income from rentals is funneled back into historic preservation. The Robert Mills Historic District offers up storied event venues such as Seibels House and Garden, for indoor or indoor/outdoor combined events up to 350; Gardens of the Woodrow Wilson Family Home, allowing for up to 250 outdoors; Robert Mills Carriage House and Gardens, which can accommodate 50 seated and 100 standing in its Carriage House and up to 400 outside; and Gardens of the Hampton-Preston Mansion, with a maximum outdoor capacity of 400.