2016 Ballpark of the Year: Spirit Communications Park
Originally published July 26, 2016 at: http://ballparkdigest.com/2016/07/26/2016-ballpark-of-the-year-spirit-communications-park/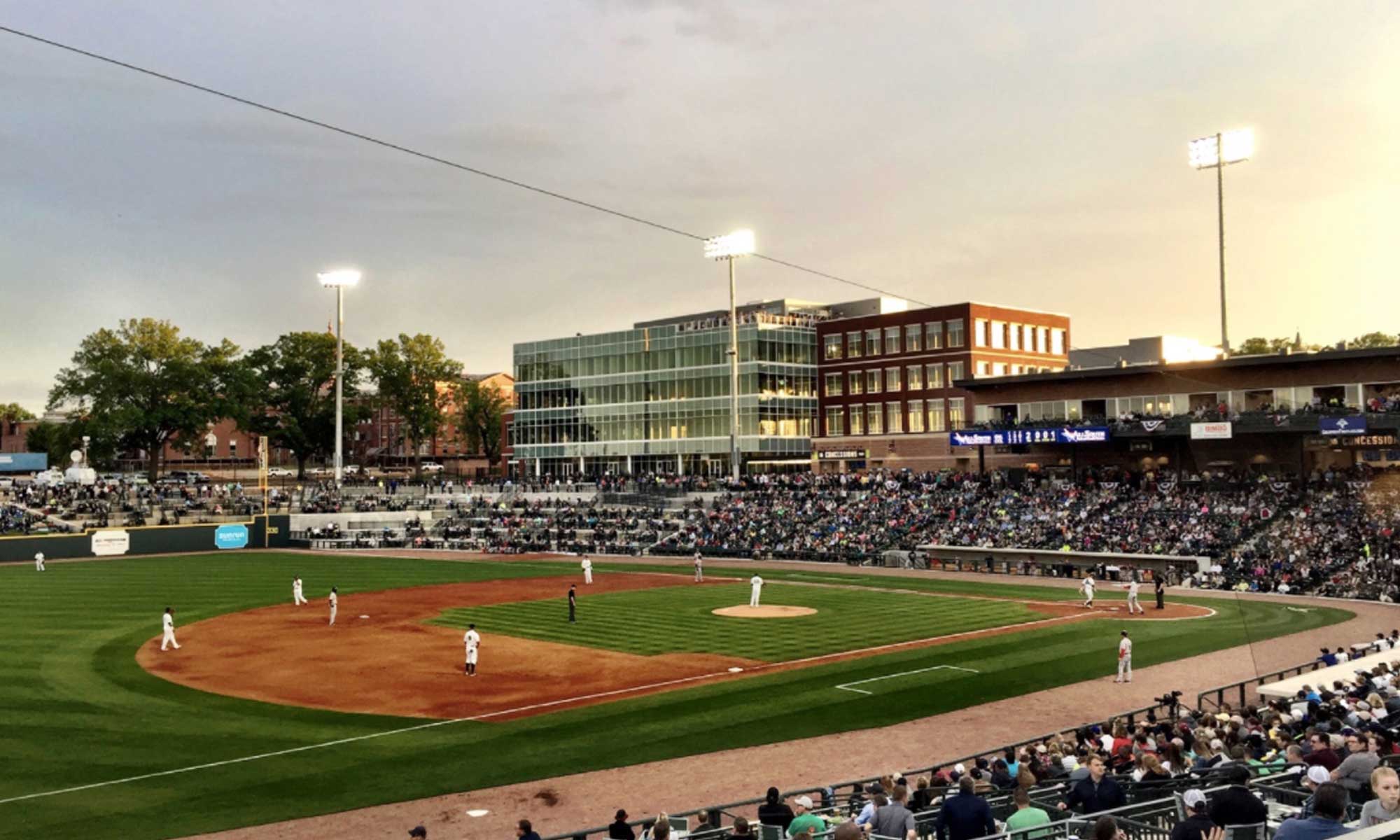 With a stunning design, a devotion to the fan experience and a noticeable economic impact in the community, Spirit Communications Park, home of the South Atlantic League's Columbia Fireflies, is Ballpark Digest's Ballpark of the Year.
"Spirit Communications Park is not only our Ballpark of the Year, it's also one of the best ballparks opened in the last decade," said Ballpark Digest Publisher Kevin Reichard. "The ballpark is the centerpiece of serious economic development in Columbia, and an already-great fan experience should only improve once BullStreet development advances."
"We are thrilled to receive this recognition from one of the leading publications in our industry, Ballpark Digest," said Jason Freier, managing owner of the Fireflies. "Spirit Communications Park is a beautiful facility, provides an experience that is second to none and has become a true gathering place for the citizens of Columbia. We look forward to decades of affordable family friendly entertainment and building on the relationship with our fans and our community.
"We'd also like to take this opportunity to thank our great partners—our builders, CCEB Venture Partners; Populous, the lead designer for the ballpark; Spirit Communications, our naming rights partner, and, of course, the City of Columbia," Freier added.
"This is classic, family-friendly entertainment," said Columbia Mayor Steve Benjamin about Spirit Communications Park. "To see the people of Columbia respond so overwhelmingly to this is phenomenal for our great city. I've seen firsthand the sheer delight on people's faces as they enter the park and realize this is their stadium, this is their park."
"Spirit Communications Park perfectly exemplifies what we are creating at BullStreet: a world-class experience for all of Columbia to enjoy," said Master Developer Bob Hughes. "This prestigious award is the latest indication that we are well on our way. Once completed, Spirit Communications Park will be in the heart of a new district that welcomes people from all walks of life to enjoy the best of South Carolina. We are ahead of our 20-year buildout schedule and are excited about what's next."
"As a ballpark that truly reflects its city's rich history and culture while incorporating modern fan amenities, we were honored to help create a place as special as Spirit Communications Park," said David Bower, Populous Principal in Charge. "The ballpark is an anchor for a vibrant mixed-use destination on Bull Street, a catalyst for future development in Columbia, and a glimpse into the next-generation of Minor League ballparks."
Spirit Communications Park is the centerpiece of the planned redevelopment of the 181-acre site formerly housing the South Carolina state hospital for the mentally ill. It's unusual to find such a large site available for development in a major city, and the Bull Street campus is a unique spot in Columbia history. The site was deeded to the city as a place to treat and house the mentally ill. It's highly symbolic that the ballpark is physically located in the middle of the development site (indeed, home plate is pretty close to the center of the property): as the first working building to open as part of the redevelopment, Spirit Communications Park will be the front door to the new look of the old hospital for most of the Columbia community. As of now there are 10 projects and a half-billion dollars in development on tap for the BullStreet project
On its own, Spirit Communications Park was planned to fit in with the rest of the remaining campus as well as new planned construction – and, in terms of design, that means a lot of brick, as the major buildings remaining are all brick. There are a dozen different kinds of seating in the ballpark, each with a specific audience. Behind home plate, for instance, there are four kinds of seating, including padded On-Deck seats close to the action, three rows of comfortable Scouts Seats with food and drink rails, and standard reserved seats. The ballpark works both as a standalone facility and something designed to look like it's been as part of the BullStreet development area forever.
"Given how many different seating options and vantage points are present at Spirit Communications Park, fans will find a Fireflies game to be a unique experience every night," Reichard added. "The combination of an outstanding ballpark anchoring economic development is a model for future MiLB and MLB facilities."
To commemorate this honor for Spirit Communications Park, the Fireflies will hold a special pre-game ceremony and distribute commemorative posters to the first 2,500 fans in attendance at the August 11 home game. This full-sized poster will be suitable for framing.
Past winners of this award include CHS Field (2015), Southwest University Park (2014) Target Field (2010), Salt River Fields at Talking Stick (2011), Huntington Park (2009) and Coca-Cola Park (2008).