New District Manager Position Open at BullStreet 
Position Title: District Manager
Status: Full-Time
Location: Columbia, South Carolina
Application Deadline: January 15, 2021
The BullStreet District, known as the largest urban redevelopment project on the East Coast, is the 181-acre redevelopment of the former South Carolina Mental Health Campus. Located in the heart of downtown Columbia one mile from the S.C. State House, BullStreet is a city-within-a-city zoned for up to 3.3 million square feet of commercial use and 3,558 residential units. The District is home to a mix of local and national retail and office tenants with several new development projects in the pipeline. Hughes Development Corporation, based in Greenville, SC, is serving as Master Developer of the District and is seeking its first full-time employee to be based in the District.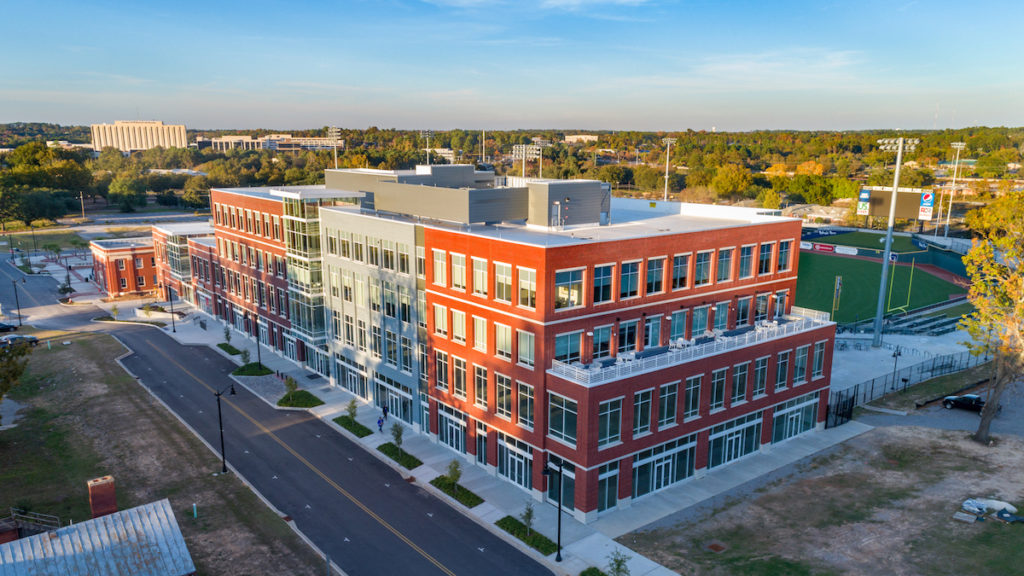 This role is multi-faceted and has the potential to be shaped around a candidate's experiences and interests, but will include the following responsibilities:
Property Management
Tenant/Owner Relations
Tours
Vendor Management
Social Media
Depending on a candidate's specific experience and interest, there is an opportunity to grow the role in one or more of the following areas as the District continues to develop:
Construction Management
Leasing
Owner's Association Management
Examples of Day-to-Day Work from Last Week:
Attend weekly construction update meeting
Respond to tenant/owner inquiries
Conduct inspections of indoor and outdoor areas inside the District
Meet with vendors to ensure all parts of the District meet first-class standards
Plan an event inside one of multiple event venues or public spaces within the District
Post updates on social media
Provide either property specific or District-wide tours to various stakeholders and/or interested parties
Essential Duties and Responsibilities:
Develop, monitor, manage and reconcile operating budgets of all managed properties within the District
Serve as hands on, tactical support for development project, responding to emergency scenarios
Establish and/or maintain vendor relationships for property services
Supervise property maintenance team and support construction teams on day-to-day activities
Inspect and maintain physical and aesthetic aspects of the District through daily walks; coordinating repairs and service with applicable vendors
Tour prospective tenants and development partners, providing detailed information regarding the District
Establish and maintain tenant relationships with all tenants, answering questions and addressing concerns to ensure a positive tenant experience
Assist team in the representation of the District at the Chamber of Commerce, Rotary Club, and other miscellaneous civic and real estate organizations in Columbia
Work with development team on preparing proposals, responding to letters of intents (LOIs) and in the coordination and negotiation of lease documents
Manage and supervise on-site staff, as team continues to grow
Plan and direct advertising, marketing efforts, public relations, special events, promotions, and community programming activities for the District
Support the execution of placemaking and activation strategies
Manage the District's website and social media presence (either directly or with vendors)
Other tasks as necessary to support the District's development goals
Qualifications:
BA or BS degree from an accredited institution
SC Real Estate Broker's License required but can be attained after hiring
Meaningful work experience with increasing responsibility in real estate, hospitality, or another related field
Hands on leadership experience in broad array of business situations
Candidates who meet some or all of the above qualifications and believe they are a good fit for the role are encouraged to register their interest by emailing a cover letter and resume to applications@bullstreetsc.com.
Exemplary candidates will possess the following personal skills and attributes:
A high sense of urgency and commitment to "get the job done." This person's management style will be that of a leader and doer rather than that of a delegator
Strength of character and flexible style to work successfully with a range of people. Must have the personal presence to deal effectively and independently with multiple constituencies
Very highly developed organizational skills as well as written and oral communication skills. Thoughtful listener. Direct and open communication style
Hands on approach; willing to roll-up-his/her-sleeves and demonstrate by example
Smart, quick thinker who catches on and responds quickly and immediately to matters affecting the business
Excellent organizational skills including project management activities, tools, and skills
Ability to prioritize, coordinate, multi-task, and demonstrate initiative, often under deadlines
Effectively manage a team and work collaboratively with others
Demonstrate design and strong graphic skills
Motivating personality, with a proactive, entrepreneurial spirit
Team player who suspends ego